How to Learn an Instrument Without a Teacher (& Do It Well!)
Have you been considering learning an instrument but don't have the money to spend on a teacher right now, want to be frugal, or just prefer learning on your own? Learning without a teacher is a great way to start.
There are plenty of resources online that give you the option to learn an instrument without an instructor. YouTube, music courses, Facebook groups, and even forums can all help add to your music vocabulary and bank of information. You can start out by learning notes, then move on to how to hold or properly place your fingers on the instrument, learn pitch, and combine all these skills together. Learning an instrument on your own isn't without risk. You won't get the same feedback and critique as you would an instructor in person and can end up learning poor form and technique.
While learning an instrument by yourself can save you money, I would still recommend learning from an in-person teacher every time because this will save you time in the long run in needing to relearn an instrument. As an alternative option, I would suggest combining your online learning with a periodic check-in with an in-person instructor.
How to Learn Music Online the Right Way
If you decide to learn an instrument online, the best way to go about it would be to begin by studying how to read notes, find rhythm, and hear pitch first. This will help build your musical foundation while avoiding potentially compromising your technique and form.
When you are ready to work on how to properly hold and play your instrument, I would advise finding a teacher in person who will be able to help you in ways an online teacher wouldn't. You could either take lessons on a regular basis or periodic one to add to what you are learning online and receive commentary on those skills.
Learning an Instrument With and Without a Teacher
---
The advantages of learning an instrument without a teacher include:
You can learn for free or low cost which can save you money.
You have a flexible learning schedule.
You can decide to learn whenever you feel like it. All you need is the desire to learn. Google is running 24/7 so you have constant access to YouTube, music courses, or blogs and articles. You can also learn from books if you prefer that to online.
You can easily access a variety of different music instructors and from there, select the one that connects most to you and your learning style.
You can learn music as quickly as you want to.
You don't need to wait until your instructor is available for another lesson. You can learn for hours at a time or just for 15 – 20 minutes. Whatever works best for your attention span.
---
The disadvantages of learning an instrument without a teacher are:
You will learn much slower.
A music teacher on YouTube won't be able to adjust their teaching style to best suit your needs. A teacher in person will modify their methods based on your feedback.
You won't receive feedback from your YouTube instructor or author of a music book.
You won't have them telling you what you need to work on the most individually and what is most important to focus on for you. You won't be given learning priorities by an expert. You will have to come up with those on your own which could extend your learning process.
You lack the benefits of being in close physical proximity with a teacher.
For example, your YouTube instructor will not be able to physically adjust your finger or hand position on an instrument to show you exactly how the instrument should be played. Your music tutor could change anything from the way your hand is angled while playing the piano to the way you carry your hand around the strings of a violin.
You won't have the peace of mind that you aren't continuously practicing in mistakes.
With a teacher, this isn't a concern because if you are placing wrong notes, or using improper technique, he or she will point that out to you right away. Having a teacher will help you avoid having to unlearn bad habits.
Where to Go to Learn How to Play an Instrument
Remember, for all of the sources you will be looking through, to first focus on building your musical foundation by reading sheet music, learning pitch and intonation, and forming rhythm.
Later on, you can decide if you want to invest in a teacher regularly which I would highly recommend. This allows you to avoid unlearning poor techniques you can pick up when learning on your own. If you really want to learn by yourself, I would advise having an intermittent skills check-in with an in-person instructor so you can more quickly find out and correct any bad habits picked up along the way.
YouTube
YouTube is an excellent place to start your search. With millions of videos in its library, there are videos for all levels of musicians, from beginner to advanced. Take the clarinet for example. You can learn how to tune a clarinet, get better sound on it with long tone exercises, or how to correct the most common clarinet tone mistakes.
Online Music Courses
There are dozens of music courses to choose from but I've highlighted a few of my favorites for you.
---
Learn Piano Online with Through Playground Sessions & Piano University
Being the #1 most popular instrument to play, I wanted to highlight two courses solely focused on piano.
First is Playground sessions: It is an excellent software to learn piano that is taught by Harry Connick, Jr., a talented musician and will teach you the basics of piano to advanced techniques like playing chords to improvisation. You will also learn to play your favorite songs about music theory and follow along with video lessons. It has a very high rating as a piano learning app and for online piano lessons.
I have personally used this resource: Piano courses developed by Zach Evans have helped me establish a better piano technique. I find Zach Even's course lessons to be worthwhile and continue to use them. His courses focus on many aspects, including:
Developing a strategic mindset for practicing
Planning practice sessions to optimally master scales, arpeggios, and common patterns of hand movement
Using a fluid hand, arm, and shoulder technique
Proper fingering
Pedal technique
Playing expressively
You can check out more of Zach Evens on learning piano technique, including his free introductory courses, at this link.
ArtistWorks Online Course with Individual Feedback
ArtistWorks offers the ability to post videos of yourself playing an instrument to demonstrate what you've learned, say what you'd like to work on, or relay any questions you may have on a lesson you took.
After, a music professional will send you a video back typically within two days and will answer your questions and let you know what to fix or improve on.
They offer lessons in just about every instrument including woodwind, brass, string, and percussion instruments plus the banjo, mandolin, voice, and guitar.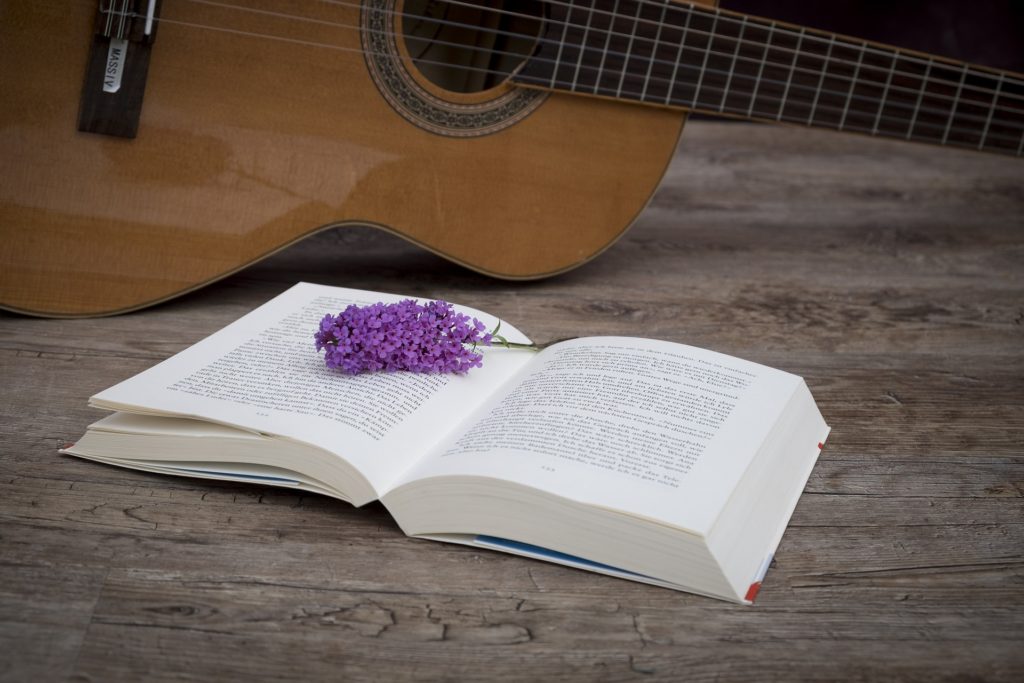 Books
If you don't want to purchase books on Amazon or at a nearby Barnes and Nobles, going to your local library is a wonderful resource to keep instrument learning costs low. Check out as many books as you please or rent tapes, CDs for your computer, or videos on learning different instruments.
Music Stack Exchange
This a community built for musicians, students, and music enthusiasts as a place to go to ask any music questions they have. This is particularly a good spot to get questions answered on more advanced or specific instrument inquiries.
Learning to Play and Instrument on Your Own
All in all, learning an instrument without a teacher can be done through YouTube, online communities, music courses, and books. Depending on your circumstances, saving money may outweigh the risk of learning bad habits as a musician. With a teacher, you would receive constant feedback and critique on how you play so that wouldn't be an issue.
If you so choose to learn on your own, I would first spend your time learning everything about that instrument and how to play without actually playing it. This would include learning how to read notes, hear pitch, and find rhythm. Then if you can, once again, I would have a teacher teach you proper playing form and technique over learning on your own if that is a viable option for you. Taking intermittent lessons as an occasional check-in to your independent learning is a good middle ground.
If you can afford music lessons from a teacher, I would strongly recommend that route over learning on your own to save you time and effort in needing to relearn how to play an instrument.
Sources: